Executive Health Check-up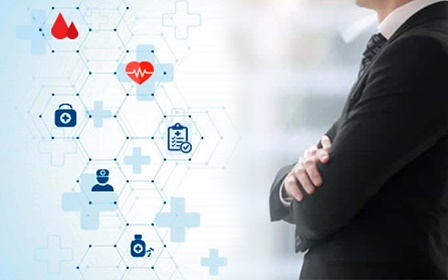 With the busy life schedule and timelines to meet, we often tend to neglect our health and ignore little issues as insignificant threats to our health. At times, diseases are present with no symptoms and a diagnosis at a later stage may be too late to be treated. Having regular checkups can help detect any diseases at an early stage and give us a better chance of treatment.
Liaquat National Hospital offers executives, entrepreneurs, business owners and any person who leads a busy schedule its hassle free service of "Executive Health Check-up".
Getting Executive Check-up done is a very valuable decision you can do for your health.
CBC & ESR
Blood Sugar Fasting
Lipid Profile
Liver Function Tests
Urine D/R
Body Mass Index
% Visceral Body Fat
Other Investigations
Consultations & Examinations:
Physician's Consultation & Check-Up
Nutritional Counselling
Breakfast (After Sample Collection)
CBC & ESR
Blood Grouping
Blood Sugar Fasting
HBA1C
Urea/Creatininie & Electrolytes
Lipid Profile
Liver Function Tests
Serum Calcium
Vitamin D
TSH
Hepatitis 'B' Surface Antigen
Anti HCV
Urine D/R
Stool D/R
Prostrate Specific Antigen
Other Investigations:
ECG
Echocardiogram
X-Ray Chest
Ultrasound Prostrate
Consultations & Examinations:
Physician's Consultation & Check-Up
Optometrist's Review
Dental Examination
Nutritional Counselling
Breakfast (After Sample Collection)
CBC & ESR
Blood Grouping
Blood Sugar Fasting
HBA1C
Urea/Creatininie & Electrolytes
Lipid Profile
Liver Function Tests
Serum Calcium
Vitamin D
TSH
Hepatitis 'B' Surface Antigen
Anti HCV
Urine D/R
Stool D/R
Pap Smear Test
Other Investigations:
ECG
Echocardiogram
X-Ray Chest
Ultrasound Pelvis
Screening Mammography
Consultations & Examinations:
Physician's Consultation & Check-Up
Optometrist's Review
Dental Examination
Nutritional Counselling
Breakfast (After Sample Collection)
Instructions for Patients
Appointment should be taken a week before.
At least 12 hour fasting is required before the tests.
Wear comfortable clothes and shoes